Oxeltis is celebrating 10 (+1) years of its creation, of its installation in Cap Gamma – Montpellier biopôle (France), as well as its rapid development in 2020-2021.
Oxeltis, a service company in medicinal chemistry and custom organic synthesis, announced 1 year ago that it had promoted Dr Stéphane Salamone to the position of director of chemistry and recruited Dr Olivier Lavergne as a consultant in medicinal chemistry.
Since then, the management team has been working on the implementation of Oxeltis' new development strategy, which aims at developing new synthetic technologies and additional skills in medicinal chemistry.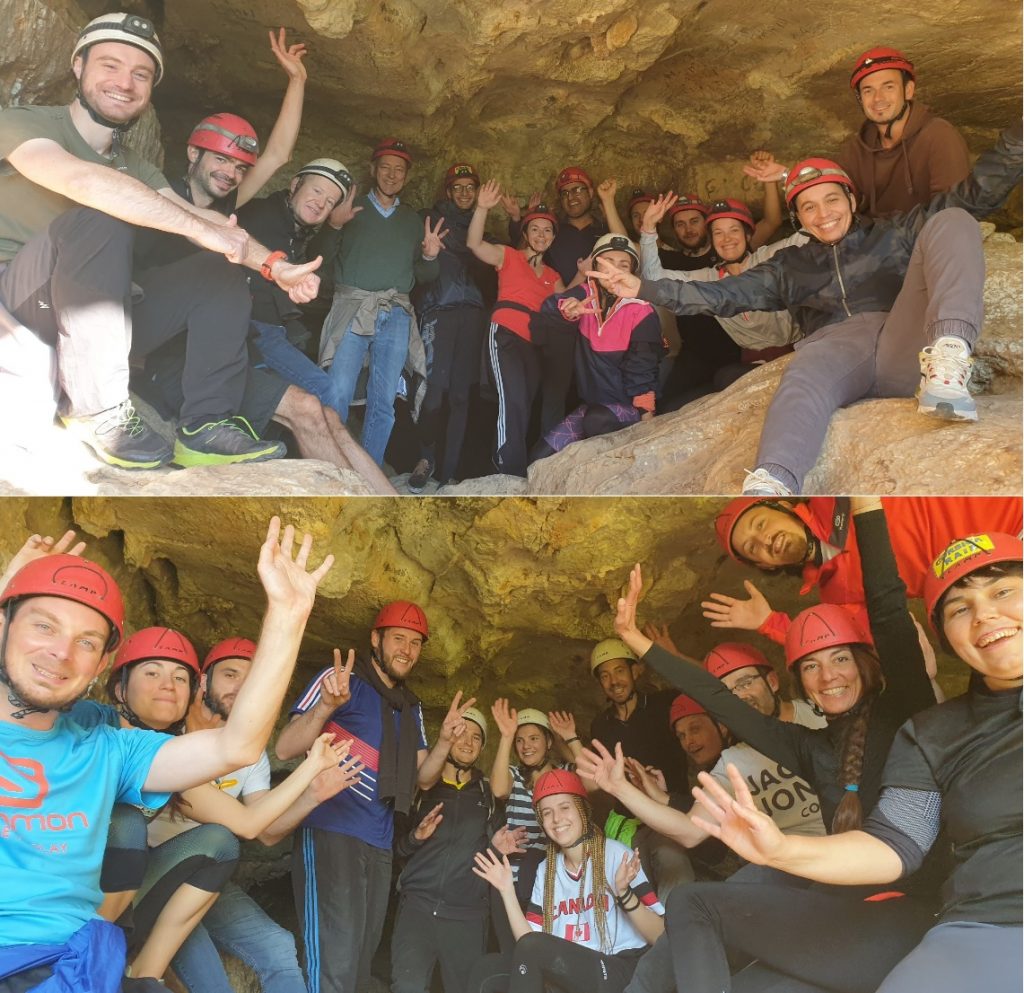 For the past year, the new development strategy, associated with an increase in the company's service activity has made it possible to recruit 14 new research collaborators (7 PhD and 7 MSc in organic and medicinal chemistry) at the Montpellier site, to rent and equip ​​additional research laboratories, and to aim for a doubling of turnover in 2021 compared to 2020.
The development of Oxeltis' capacities strengthens its commercial positioning by offering better support to its customers. The sales team is currently made up of Jean-Marc Allaire (CEO), Dom Hebrault (TechGateUS) for US and Tsutomu Mori (Biocomm²) for Japan.
It is in this context of a new phase of activity growth, that the whole team celebrated the 10 (+1) years of the company by meeting in October to explore one of the caves near the superb village of Saint-Guilhem-le -Désert, and down the Hérault gorges by canoraft!
About Oxeltis
Oxeltis is a medicinal chemistry services company created in 2010 in Montpellier by former researchers from Idenix Pharmaceuticals (formerly MSD). The company is developing small-scale custom synthesis activity, and also hit and lead optimization programs, mainly in the areas of antivirals, antibiotics and anticancer drugs.
Oxeltis's scientific team is made up of 28 experienced medicinal chemists (including 15 Ph.Ds), with recognized expertise in certain areas of organic synthesis: nucleos(t)ides / phosphoramidites, modified sugars and oligo / polysaccharides, macrocycles… The team is focused on the speed of realization, the quality and the confidentiality of the services and collaborations that it develops. Oxeltis has completed more than 30 projects with complex synthetic chemistry for pharmaceutical or biotechnology companies in the fields of virology, oncology and antibacterials – including five of the ten largest global pharmaceutical companies. Several drug candidates delivered to its customers are in clinical development.
Oxeltis works for European, Japanese and North American companies, as well as for public research and technology transfer organizations. Depending on the year, 60 to 80% of its activity is carried out for export.